So yesterday I parked my car by the park in
Oak Hills
and walked around taking pictures of houses. When you are walking a dog, you can pretend that you are not a creeper who walks around taking pictures of other people's houses, and you are just doing a legitimate and wholesome activity. I feel like people might get bummed out, regardless of how innocuous and architecturally-admiring my intentions might be, so I try to not be completely obvious.
I discovered part of this neighborhood right after we moved to San Antonio, when I accidentally took Eloise for a 3 mile walk because there was a giant country club where I thought there would be a road, so my loop ended up being much longer than I intended. I walked across Callaghan road through Oak Hills, but I never went into the main section of the neighborhood until this year, when I became intrigued by a house with a butterfly roof and decided to drive up Winnetka road and see what that was all about. What Oak Hills is all about, it turns out, is having a whole bunch of great mid-century houses. Some of them have had really bizarre additions or been updated, but the majority seem to relatively original. We have gone and driven around several times, and this is one of my favorite houses. Really, it had me at the teal door, but look at those windows! You can see through the house! I love it!
Also please note the limestone exterior panelling? Trulia says it was built in 1959.
The whole back of the house is floor-to-ceiling windows. And, oh, is that just a kidney pool in the back yard? Yup. Are those some teal butterfly chairs? Yup. Do I know this because I walked into the empty lot next to their house and took this picture through a crack in the fence? OBVIOUSLY.
I was never really a big fan of butterfly chairs until the past year. I had one in my dorm room in college, and it was too big for the space and always in the way, and also always covered in crumbs, and I think it really soured me on the whole idea. However
The Brick House
and her lovely leather chair covers have changed my mind.
Now all I need to do is find frames, and chair covers that are made from heavy duty vegan fake leather that gets nice wear marks, and are also very affordable. That exists in the world, right?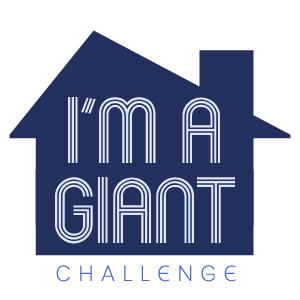 It's basically a thing where you decorate a dollhouse before December 15 and post pictures of your progress. I'm thinking about doing it, and given my recent infatuation, I was thinking about using the Oak Hills house as a basis for my design. We shall see.